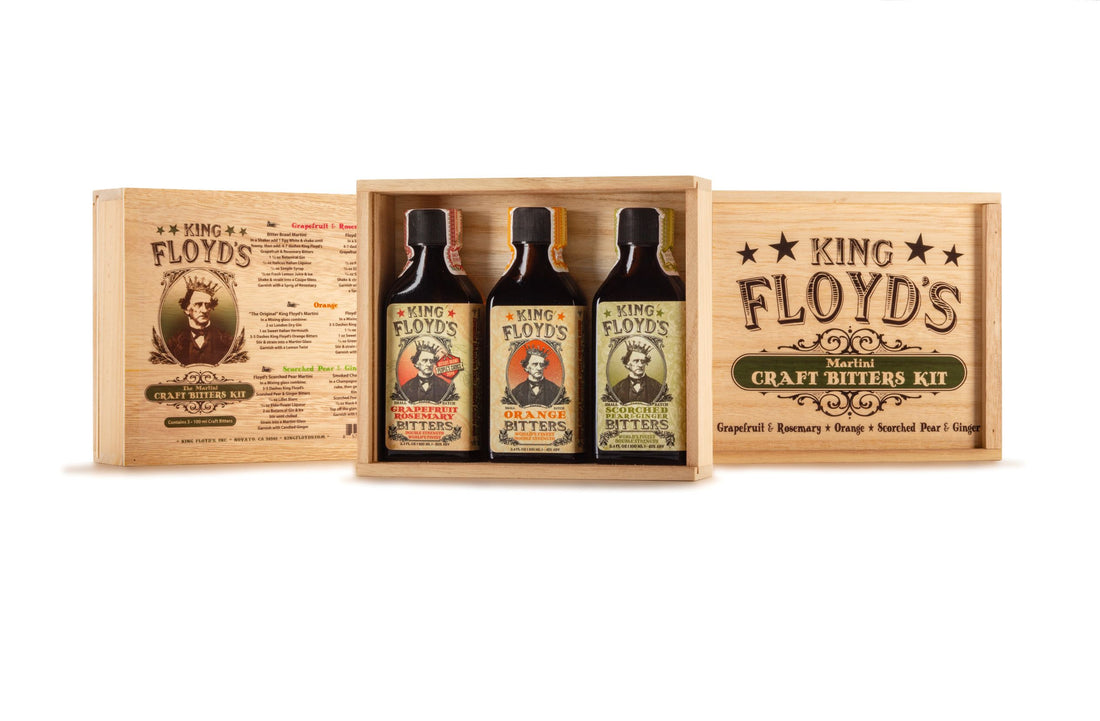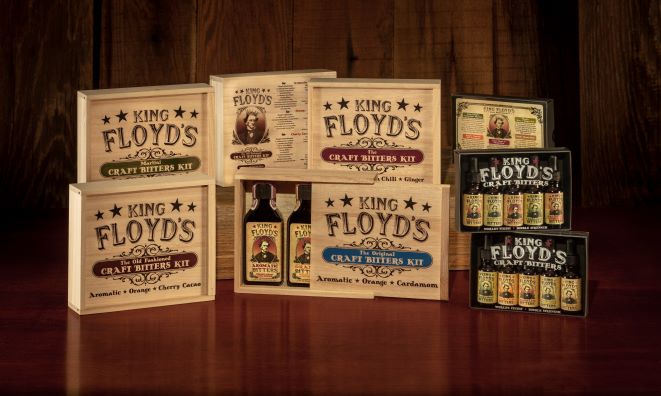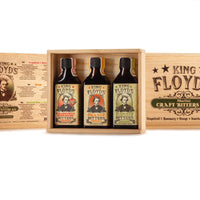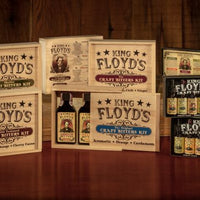 KING FLOYD'S Martini Bitters Gift Set
KING FLOYD'S® supplies the highest quality Bitters available. These bottles contain our top-selling Bitters specially chosen for your next Martini party. Each herb and spice is carefully selected for taste, potency and purity. Which we meticulously extract using King Floyd's secret percolation process.
King Floyd's Martini Bitters Gift Set is made for the lover of lighter spirits. This Gift Set is ready to impress, neatly tucked in a wooden box for easy storage and great presentation. The back of this package also includes a multitude of recipes to inspire great cocktails. Spark up that Martini, or throw some flare on your Gin & Tonic.
King Floyd's Orange Bitters brings forth a bitter zest with a touch of citrus sweetness for a perfect balance.
King Floyd's Scorched Pear & Ginger Bitters brings forth a Caramelized Pear sensation with a finishing heat from the Ginger.
King Floyd's Grapefruit & Rosemary Bitters is the winner of the Peoples Choice Award from the annual Bitter Brawl Competition held in Healdsburg California.
Recipes
King Floyd of Manhattan
Combine
1 1/2 oz of your favorite Whisky
1/2 oz of Sweet Vermouth
2 dashes of King Floyd's Barrel Aged Aromatic Bitters on the rocks
Garnish with orange twist or cherry and enjoy King Floyd's twist on this classic cocktail.