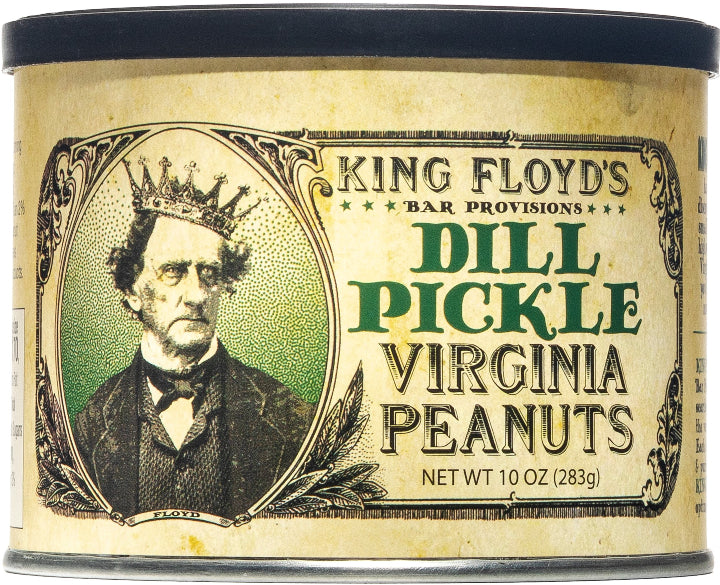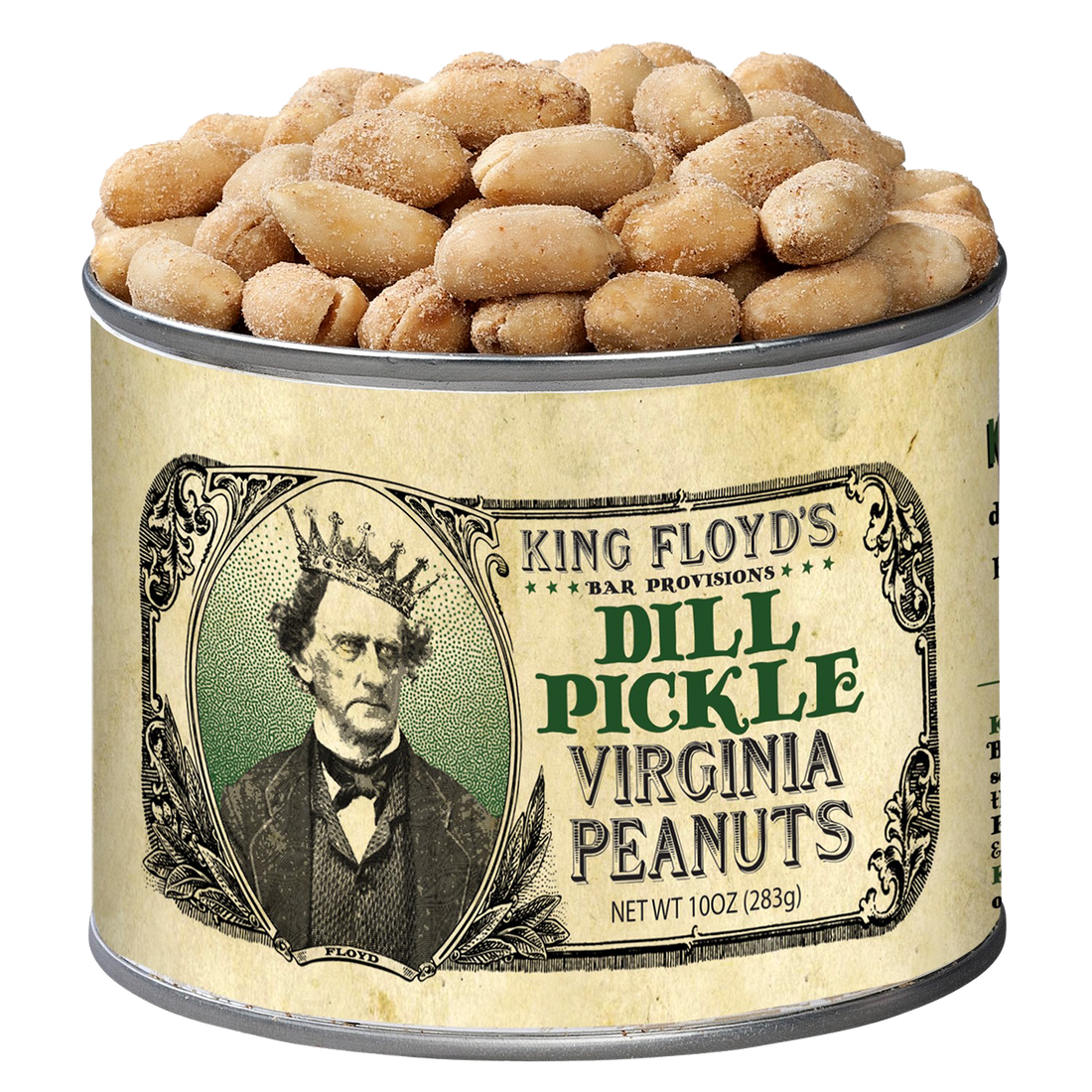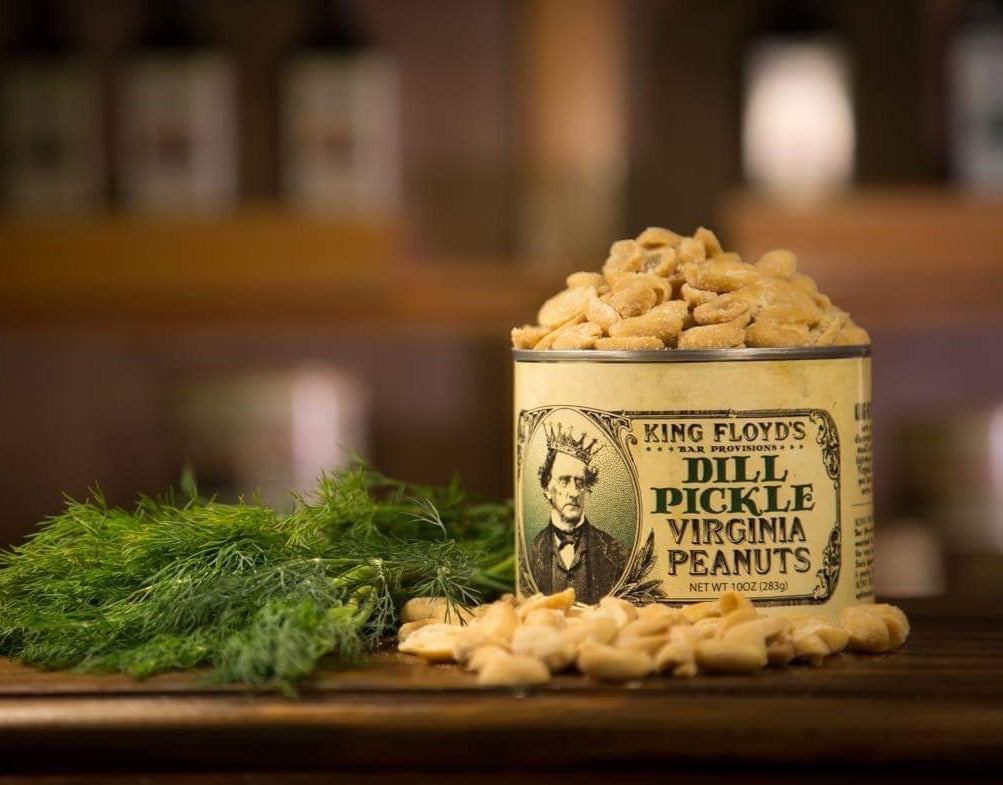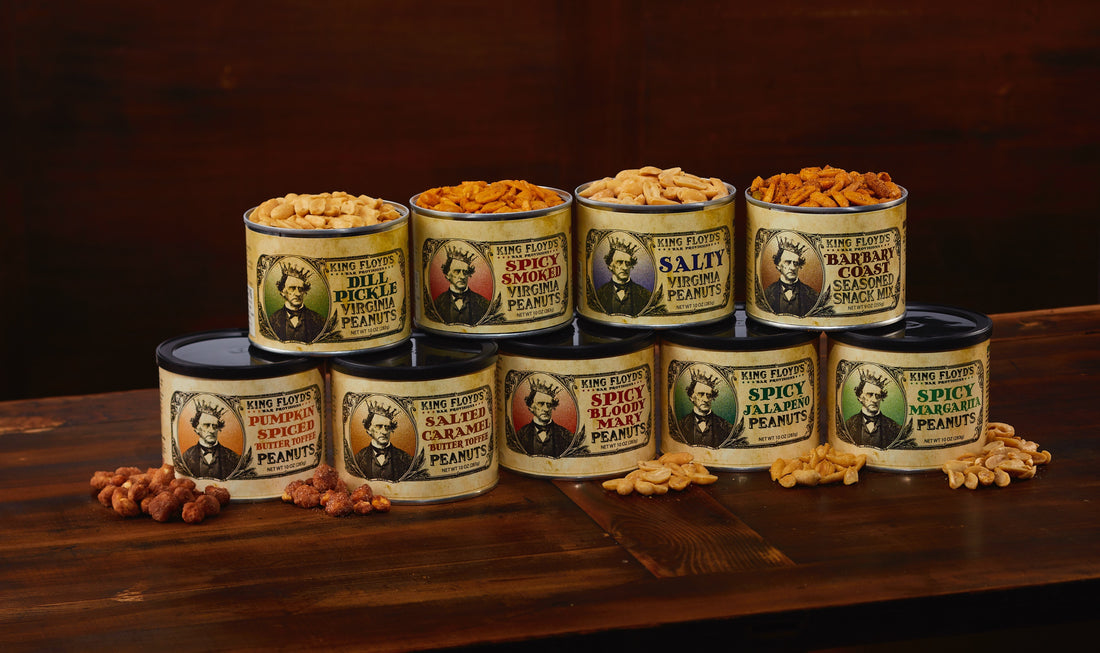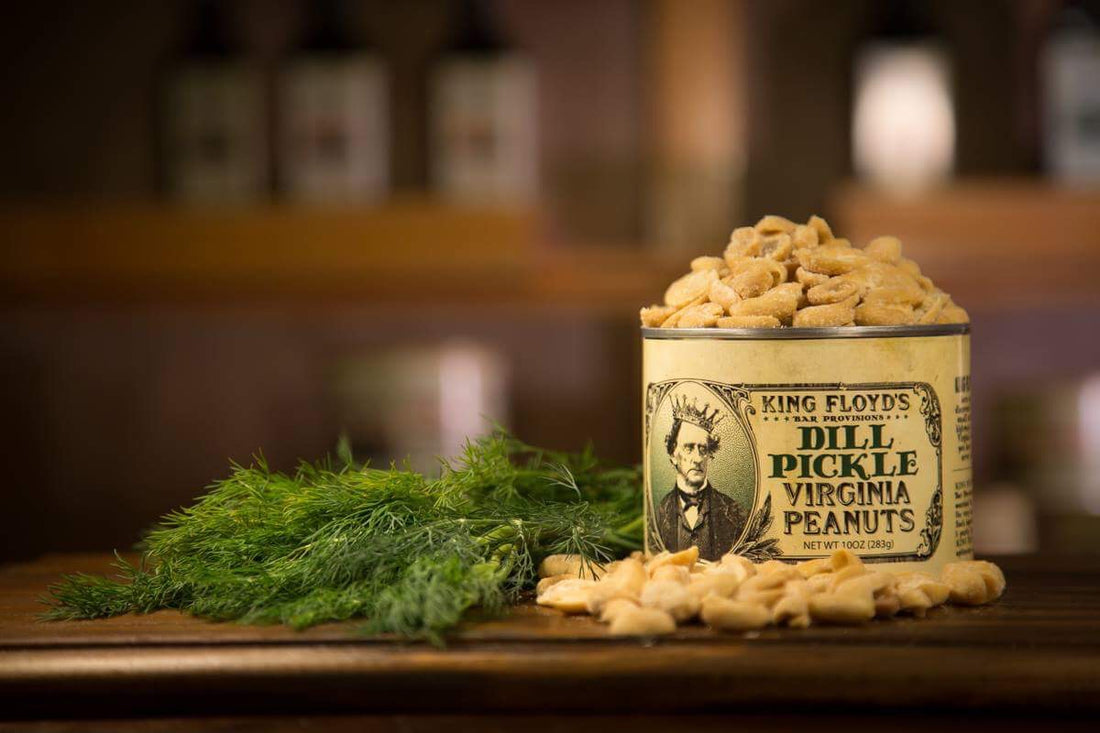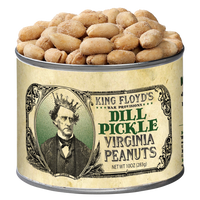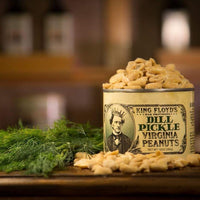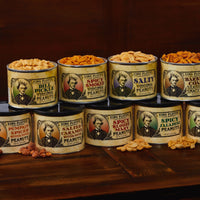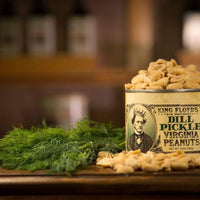 KING FLOYD'S Dill Pickle Virginia Peanuts
King Floyd's Dill Pickle Virginia Peanuts were discovered hiding in a small railroad dining car along a open stretch of highway in southeastern Virginia - in the heart of Virginia Peanut country. We bet that once you have tried our Dill Pickle Peanuts, you will never be satisfied with another brand. Enjoy!
Bought from Amazon
I tried these peanuts at my sister's house and was blown away with the fresh, crunchy nuts with great pickle flavor. Was I foolish to save a few dollars and ease of ordering to purchase them from Amazon? The peanuts I received are super stale, a lot of brown nuts, not crunchy at all (how does that happen?) and pretty flavorless. So dissapointing! Do you send your old or 'seconds' to Amazon?
Fresh and delicious
Wonderful fresh, lightly crisp peanuts. Dill flavor nicely balanced with the peanuts and salt. Will reorder repeatedly.
OMG!!!
These dill peanuts are my new addiction! I just have to hide them from the rest of the family, as they love them, too!!! Just a tad too salty...but who cares?
best peanuts
best peanuts i've ever had.
Recipes
King Floyd of Manhattan
Combine
1 1/2 oz of your favorite Whisky
1/2 oz of Sweet Vermouth
2 dashes of King Floyd's Barrel Aged Aromatic Bitters on the rocks
Garnish with orange twist or cherry and enjoy King Floyd's twist on this classic cocktail.