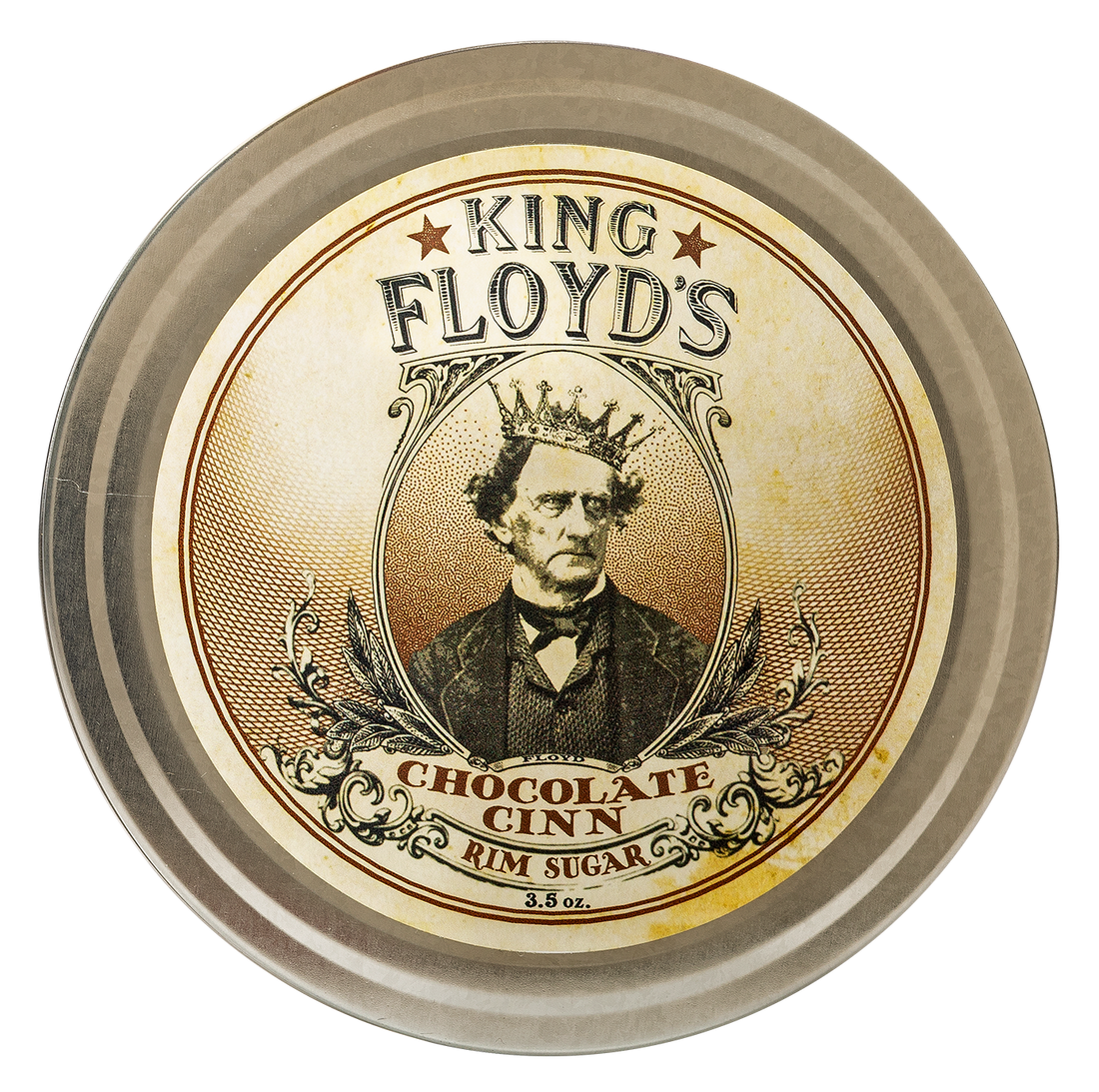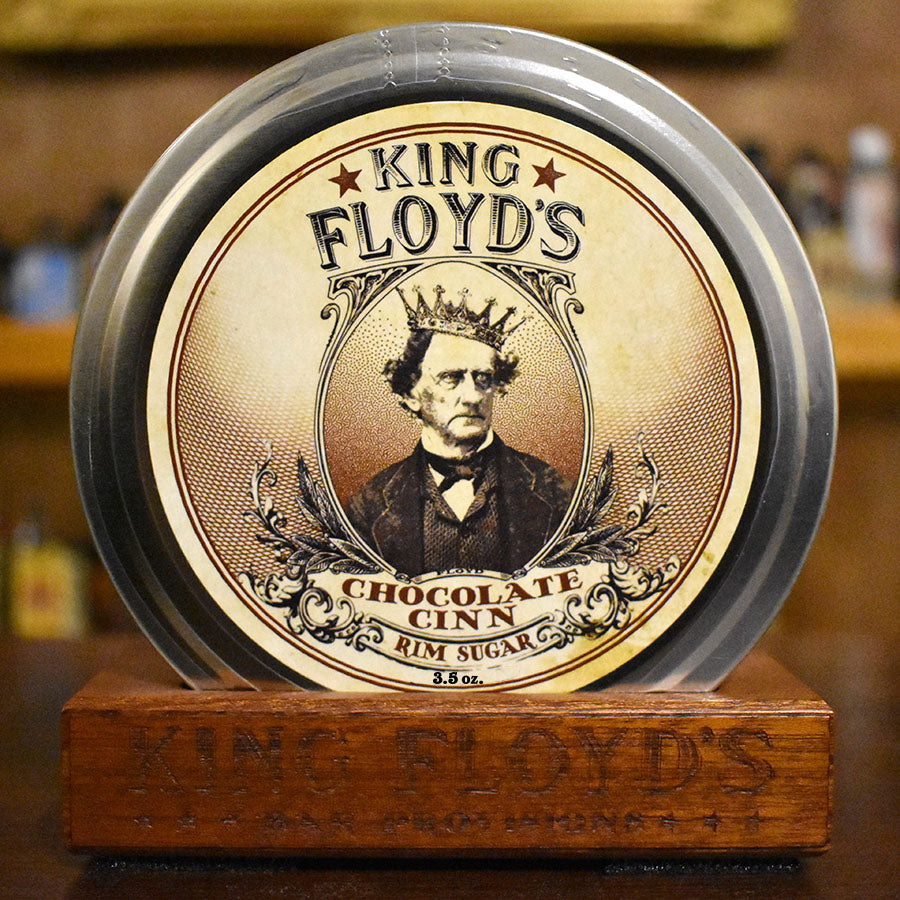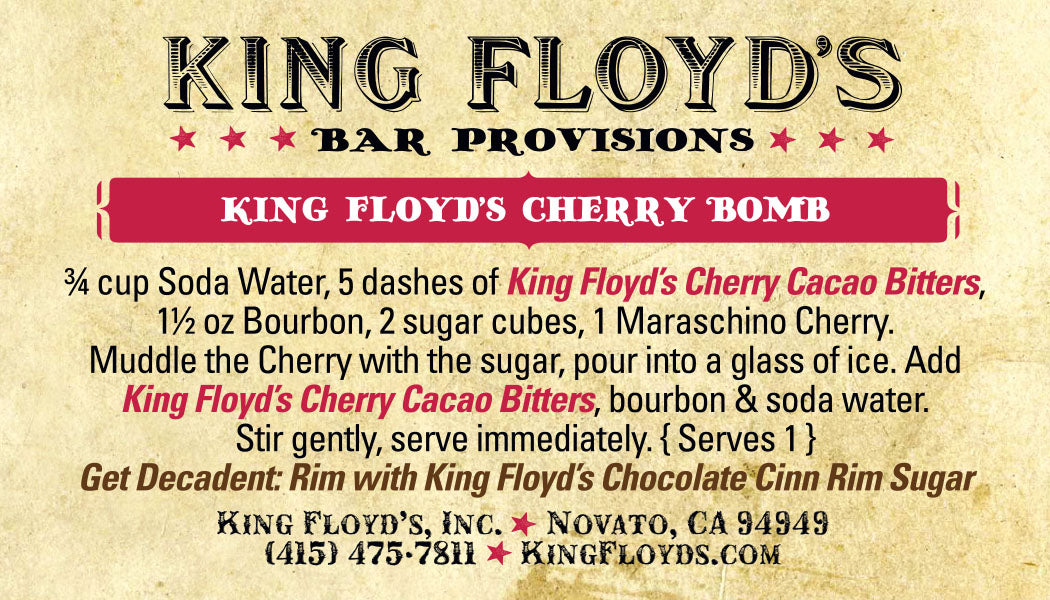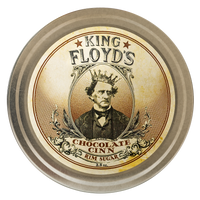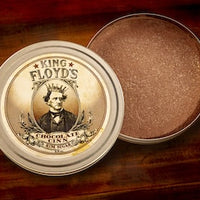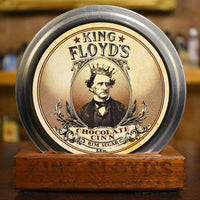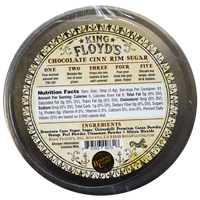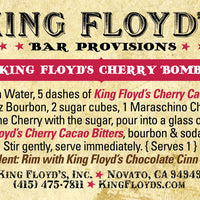 KING FLOYD'S Chocolate Cinn Rim Sugar
KING FLOYD'S® Chocolate Cinn Rim Sugar has married Dark Cocoa Powder with Cinnamon, Sugar Cane Crystals, and a zest of Orange Peel. This delicious blend will make your coffee and vanilla inspired cocktails sparkle and is a perfect accent for your Chocolatini as well as many other Rum or Bourbon based libations.
Perfect for rimming our Cherry Bomb cocktail. See recipe in photos!

For Stunning Results: Use to rim your favorite cocktail glass.

Ingredients: Demerara Cane Sugar, Sugar, Ghiradelli Premium Cacao Powder, Orange Peel Powder, Cinnamon Powder, and Silicon Dioxide. 

Recipes
King Floyd of Manhattan
Combine
1 1/2 oz of your favorite Whisky
1/2 oz of Sweet Vermouth
2 dashes of King Floyd's Barrel Aged Aromatic Bitters on the rocks
Garnish with orange twist or cherry and enjoy King Floyd's twist on this classic cocktail.