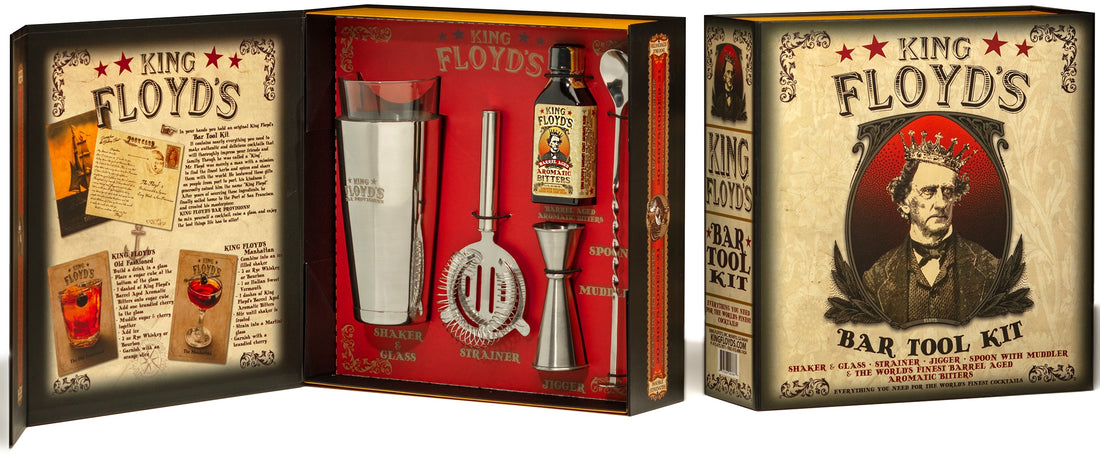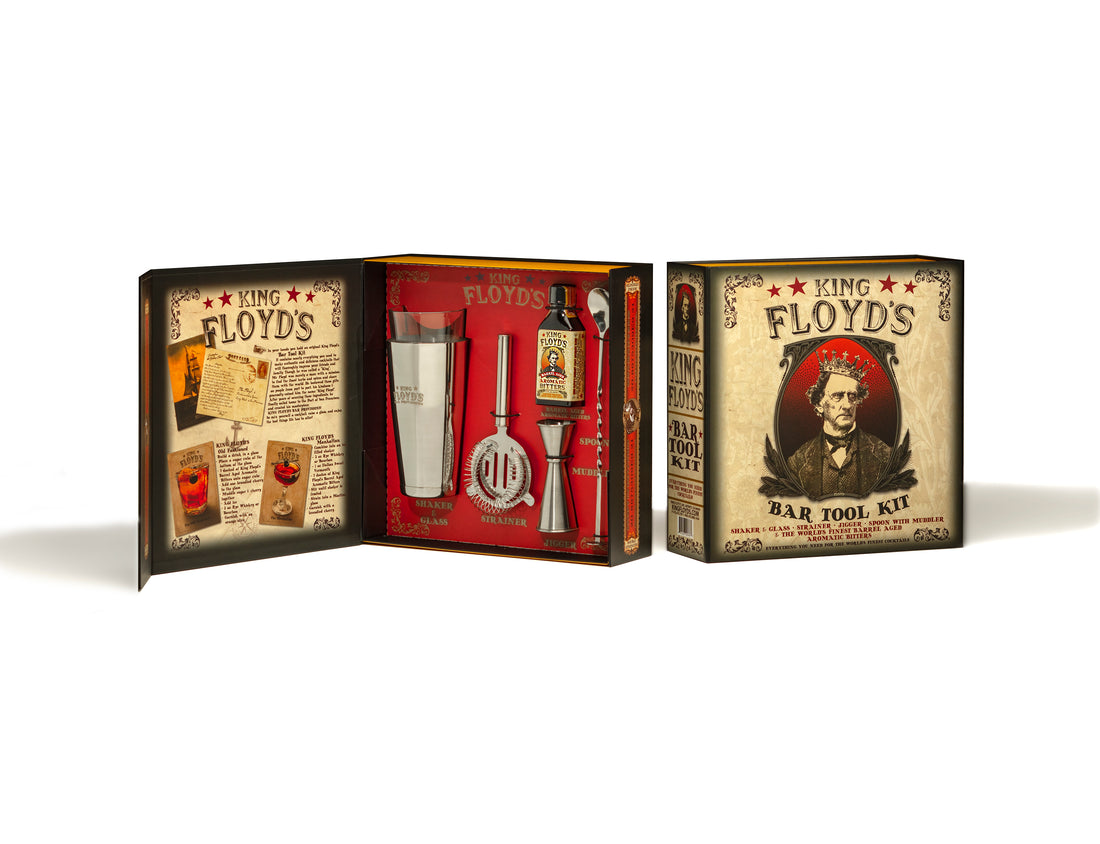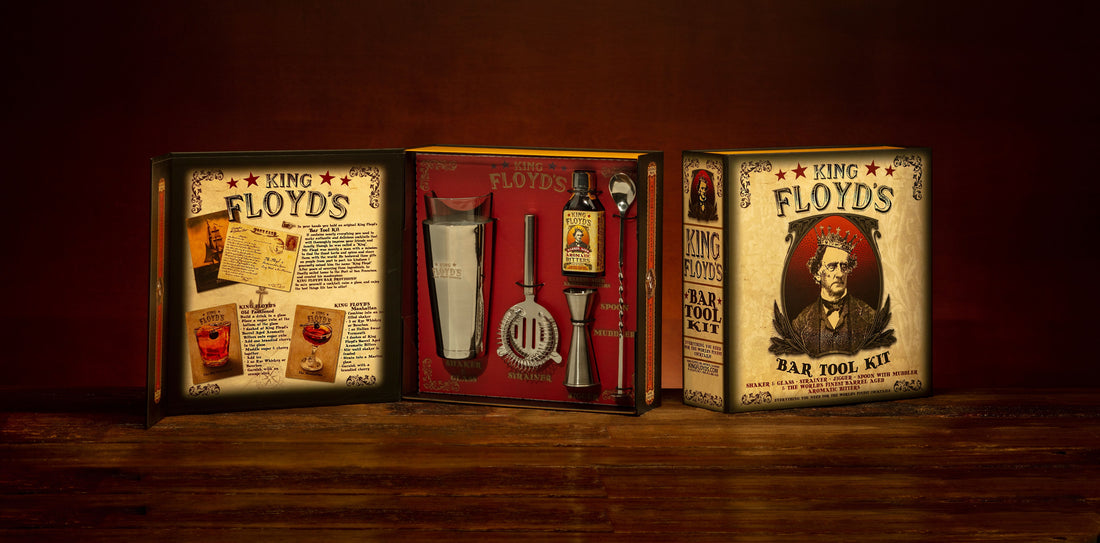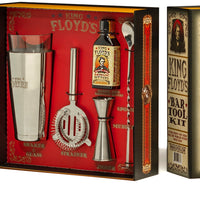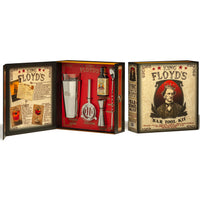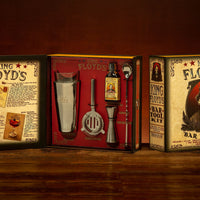 KING FLOYD'S Bar Tool Kit comes in a beautifully decorated box containing two classic recipes. With hand-drawn designs on the interior of the lid which complement the bottle of our Barrel Aged Aromatic Bitters. Add a laser etched King Floyd's Shaker-Glass combo, Bar Spoon, Muddler, Handled Strainer, & Japanese Style Jigger to your bar tool collection.
Box Includes
Engraved Tin/Pint Glass Shaker
Bar spoon/Muddler Combo
Japanese Style Jigger
Strainer
100ml Bottle of Barrel Aged Aromatic Bitters
x2 Recipes
Holiday Gift
I'm a huge fan of King Floyd's bitters, especially the Grapefruit Rosemary. When I needed to get a co-worker a gift the bar kit with a classic bitter felt just right. He was pleasantly surprised when it showed up in his mailbox. He's currently experimenting with Old Fashioned variations.
Recipes
King Floyd of Manhattan
Combine
1 1/2 oz of your favorite Whisky
1/2 oz of Sweet Vermouth
2 dashes of King Floyd's Barrel Aged Aromatic Bitters on the rocks
Garnish with orange twist or cherry and enjoy King Floyd's twist on this classic cocktail.