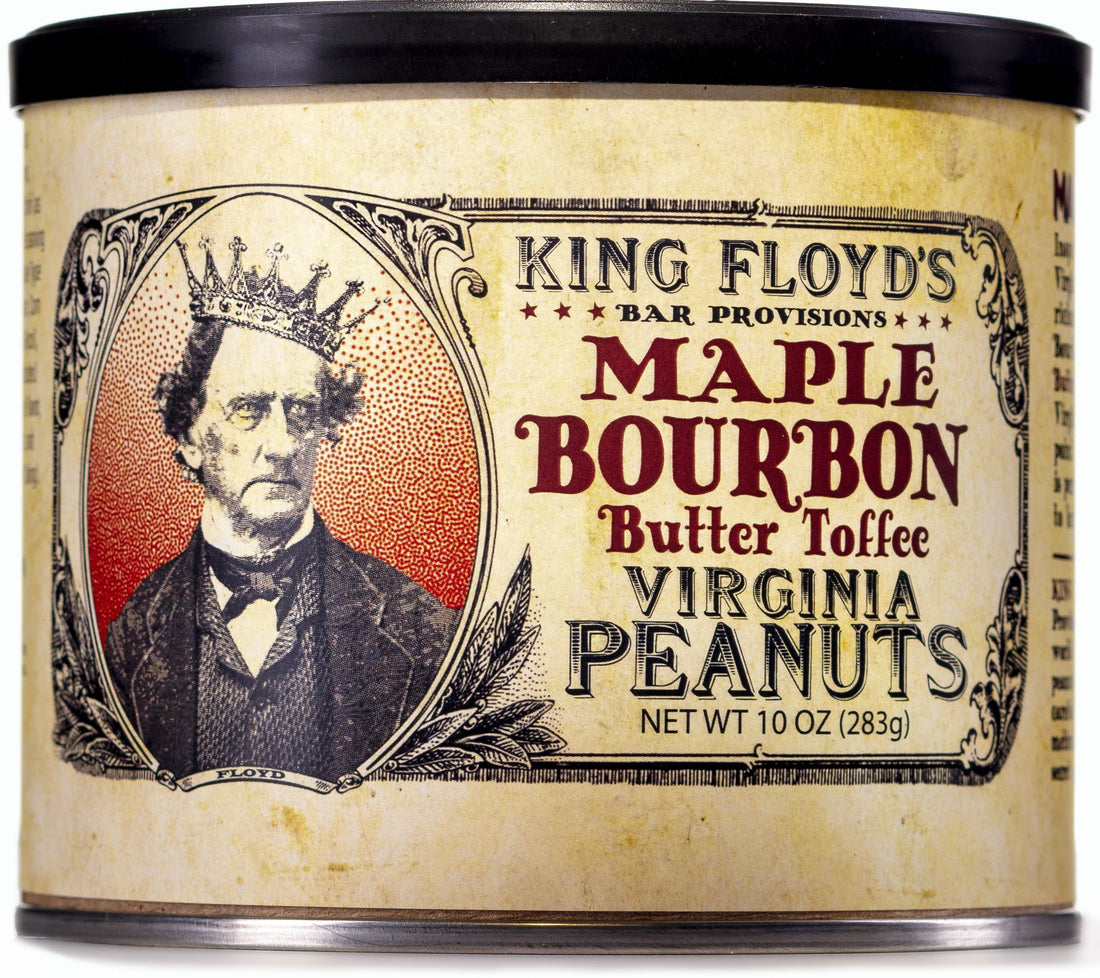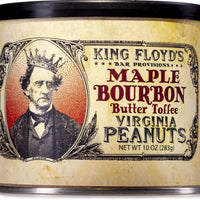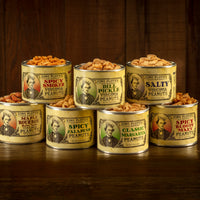 KING FLOYD'S Maple Bourbon Butter Toffee Peanuts
King Floyd's Maple Bourbon Butter Toffee Peanuts
Inspired by our love for Bourbon, these delicious Virginia peanuts combine the sweetness of Maple, the richness of Butter Toffee and the distinct "Bite" of Bourbon to create our King Floyd's Maple Bourbon Butter Toffee Peanuts. Roasted in small Batches, our Virginia Peanuts are brought to the perfect blister point. This exceptionally crunchy and flavorful snack is perfect for all occasions. King Floyd's is committed to bringing unique, high end quality snacks!
Recipes
King Floyd of Manhattan
Combine
1 1/2 oz of your favorite Whisky
1/2 oz of Sweet Vermouth
2 dashes of King Floyd's Barrel Aged Aromatic Bitters on the rocks
Garnish with orange twist or cherry and enjoy King Floyd's twist on this classic cocktail.