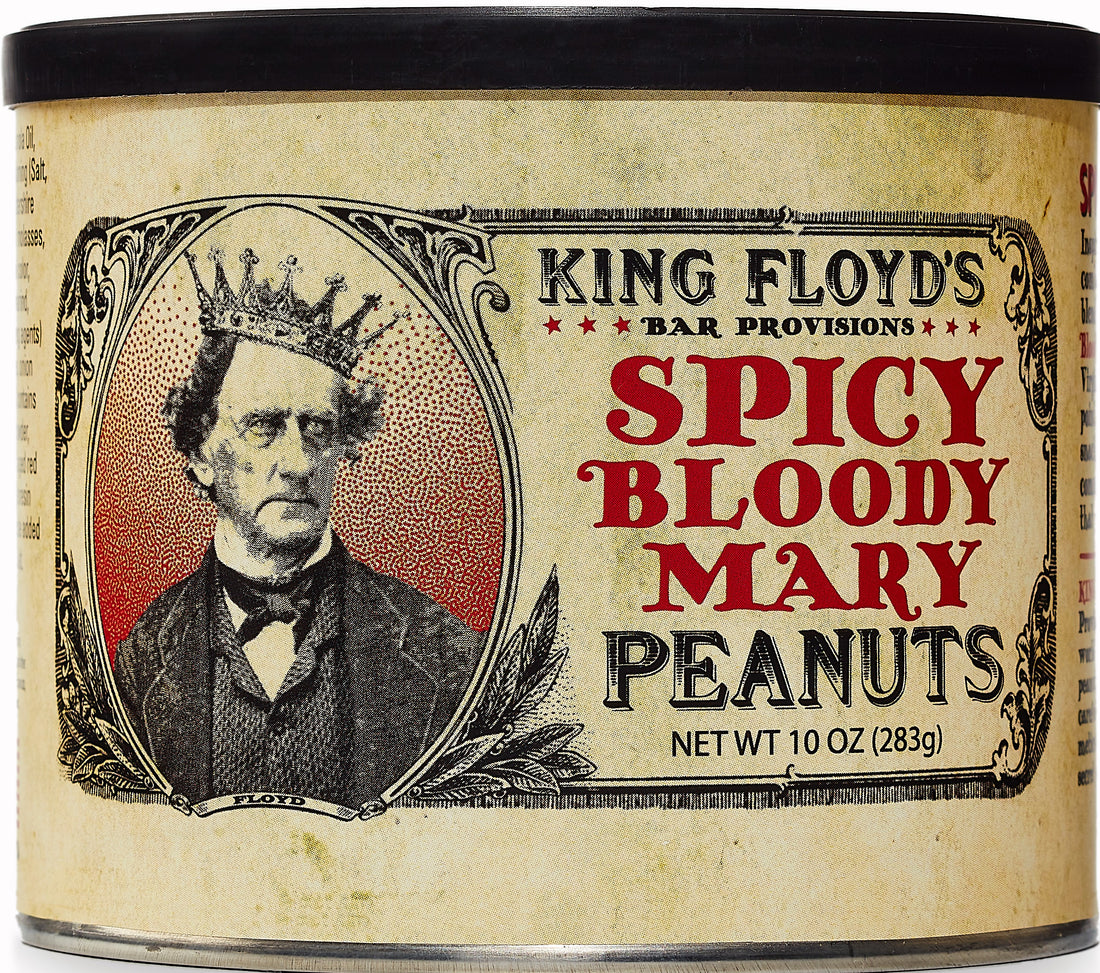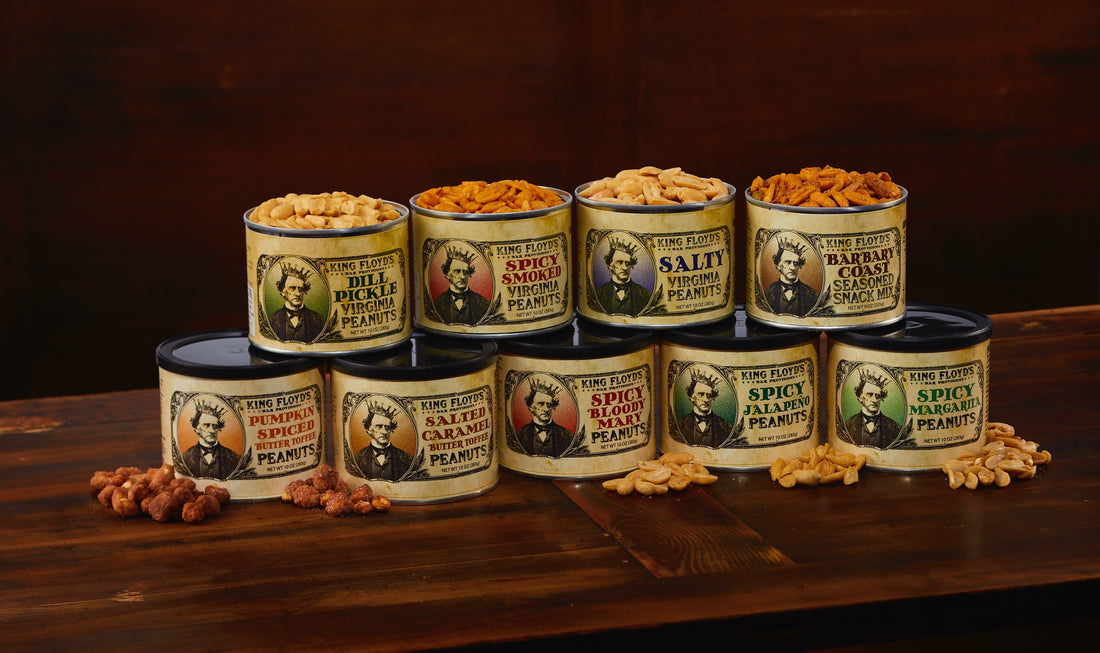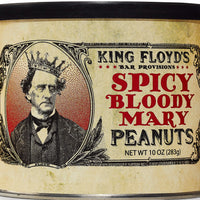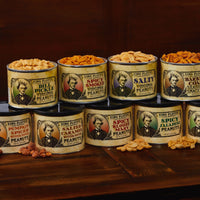 KING FLOYD'S Spicy Bloody Mary Peanuts
King Floyd's Spicy Bloody Mary Peanuts were inspired by the time-honored classic cocktail. We combine Celery, Horseradish, Tomato and a secret blend of spices before roasting our Virginia Peanuts in small batches. This exceptionally crunchy and flavorful snack is perfect for all occasions.  **NEED NEW MAIN PHOTO*
Spicy Bloody Mary Peanuts
I can't stop eating them! That good!!
Recipes
King Floyd of Manhattan
Combine
1 1/2 oz of your favorite Whisky
1/2 oz of Sweet Vermouth
2 dashes of King Floyd's Barrel Aged Aromatic Bitters on the rocks
Garnish with orange twist or cherry and enjoy King Floyd's twist on this classic cocktail.