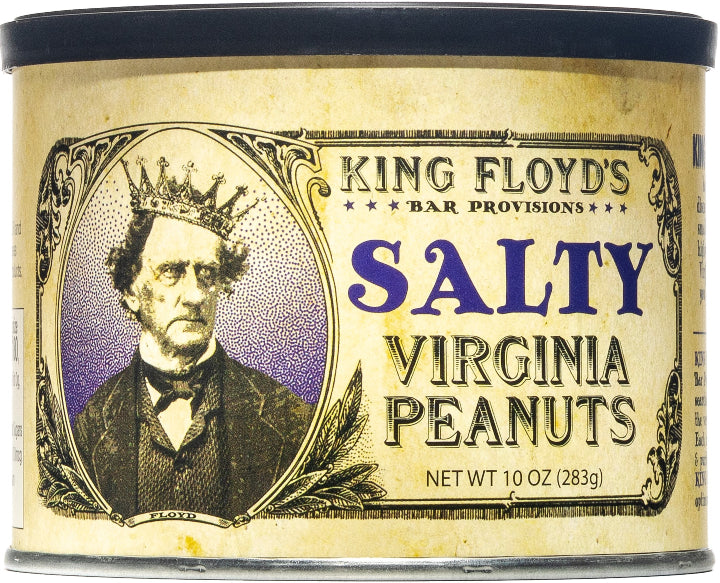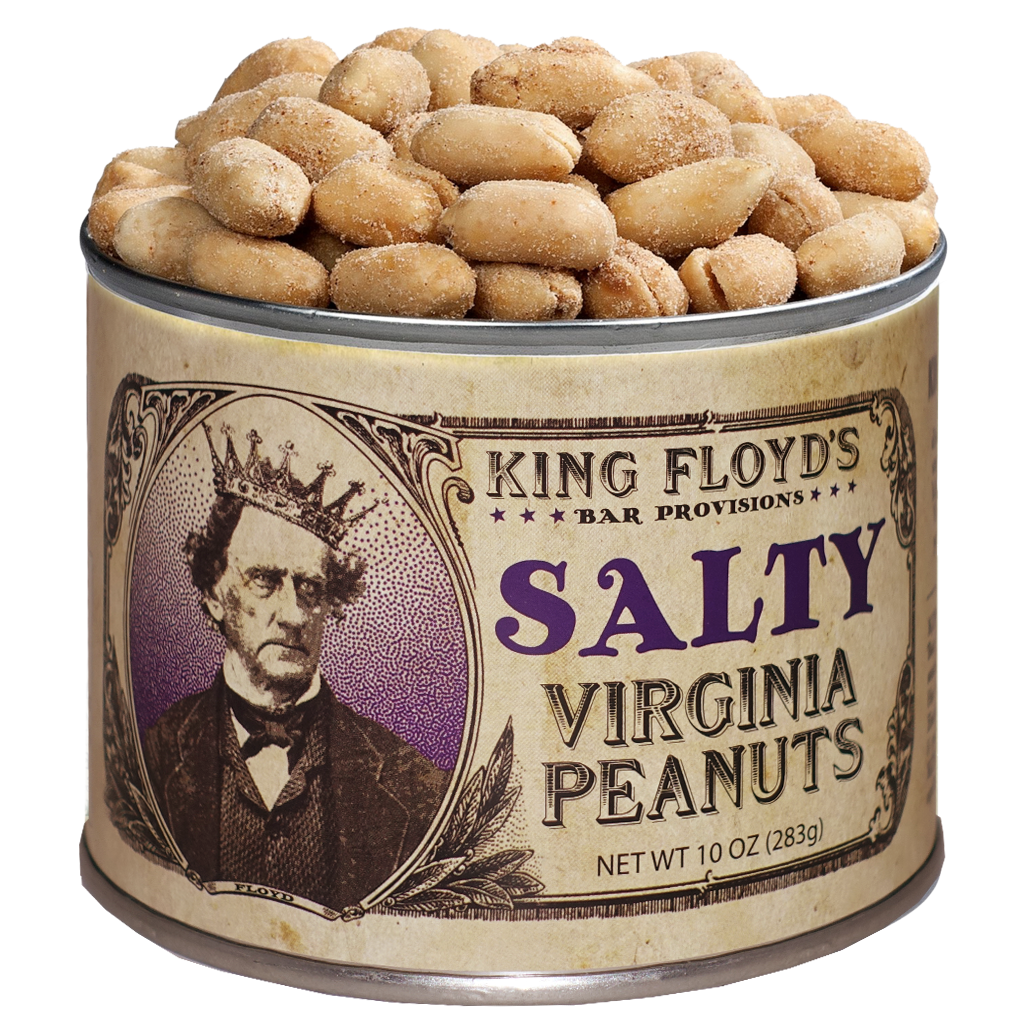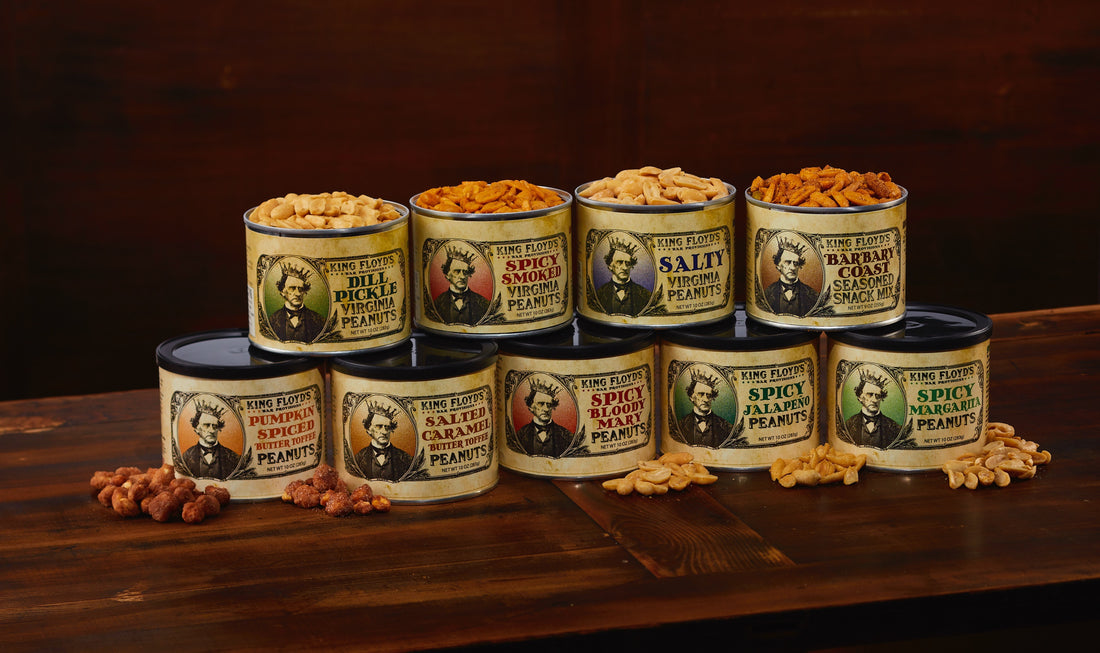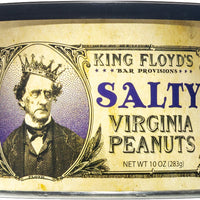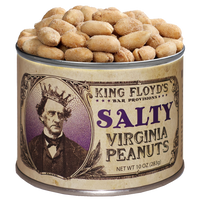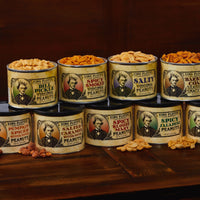 KING FLOYD'S Salty Virginia Peanuts
King Floyd's Salty Virginia Peanuts were discovered hiding in a small railroad dining car along an open stretch of highway in southeastern Virginia - in the heart of Virginia peanut country. We bet that once you have had our salty peanuts, you will never be satisfied with another brand. Enjoy!
Quite good. Tasty for sure. Rather small in size however. Prefer more salty peanuts. These need more!
KING FLOYD'S Salty Virginia Peanuts
Delicious
These are our very favorites!
Once I tried them can't go back to Planter's
Discovered King Floyd by happenstance- random pick up at local liquor store - ever since we have been keeping them in stock in our pantry - almost a shame to call them peanuts because they are so much better than the peanuts I have been eating for years.
Recipes
King Floyd of Manhattan
Combine
1 1/2 oz of your favorite Whisky
1/2 oz of Sweet Vermouth
2 dashes of King Floyd's Barrel Aged Aromatic Bitters on the rocks
Garnish with orange twist or cherry and enjoy King Floyd's twist on this classic cocktail.